Marvel vs Capcom Infinite is a very disappointing game and it's truly heartbreaking as I'm a big fan of the Marvel vs Capcom series and I'm not really sure if this franchise still has a future. The game really has no redeeming qualities other than the gameplay and it's just truly disappointing and saddening. This is not a game I'd recommend to anyone even if you're the biggest fighting game fan. The game just felt so "cheap" like there wasn't enough heart, effort, and love put into it. Like it was rushed to meet the market. The game just felt so soulless.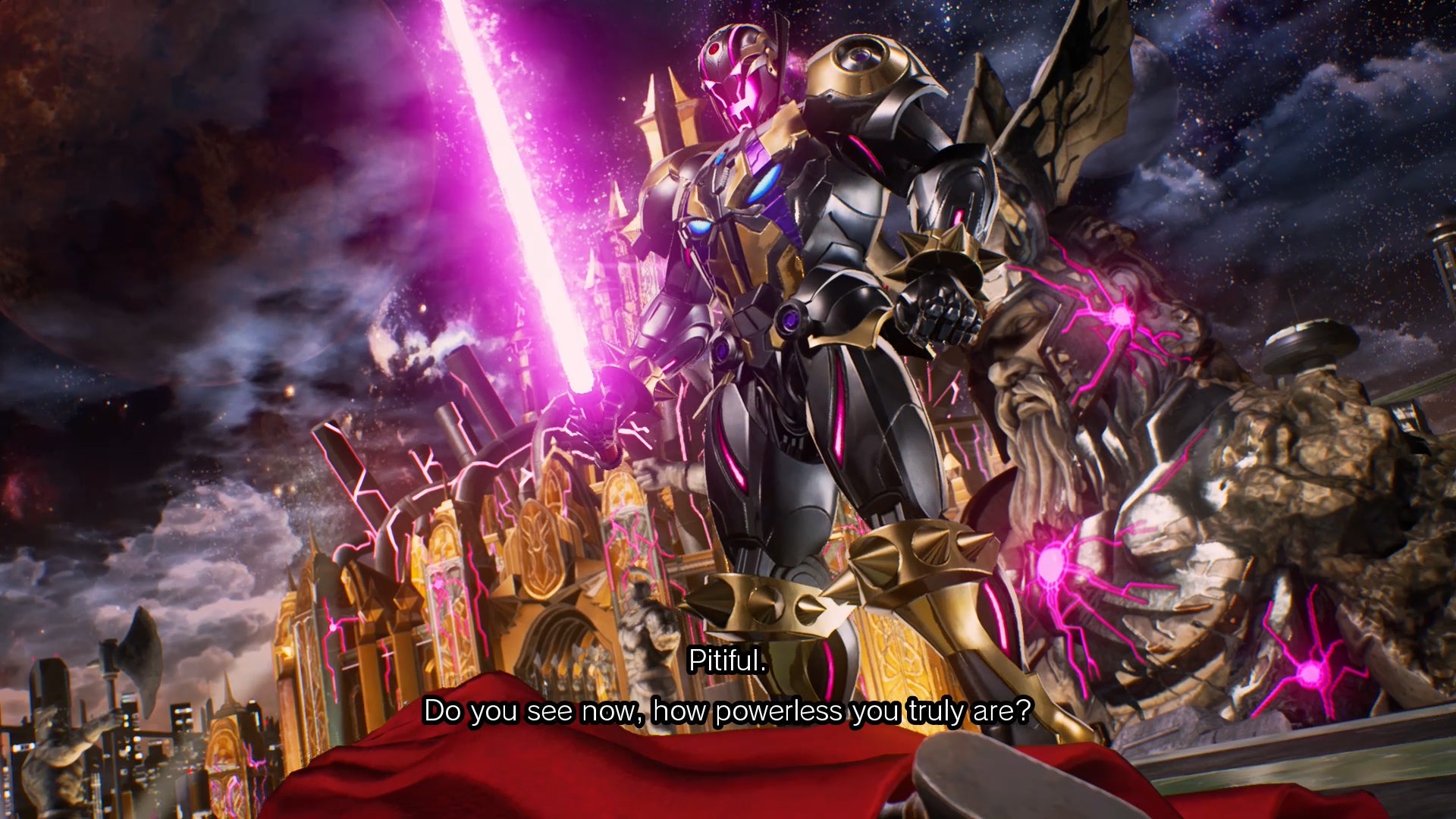 The graphics in Marvel vs Capcom: Infinite are appalling and are truly shocking. You'd think after the gorgeous Street Fighter V Capcom would make this game look good. The game just didn't feel like it was the next installment in the Marvel vs Capcom series. Coming from Ultimate Marvel vs Capcom 3 the game just doesn't feel right. The art style is also very poor. I really liked the art style in Marvel vs Capcom 3 and I really thought they should have stuck with that art style. 
The Music in Marvel vs Capcom Infinite was dreadful. The remixed tracks were awful and downright annoying to listen to. I especially disliked X and Zero's theme. 
The most disappointing thing about Marvel vs Capcom is the roster. I really don't know what went wrong here. They added Megaman X which was a highly requested character but removed fan favorites like Viewtiful Joe and Phoenix right. It doesn't end there though. They removed every single X-men character. And we still don't know why. That's right. There is no Wolverine or any other X-men in this game. Overall the Roster was flat out disappointing. 
Street Fighter V launched without a story mode and fans were outraged. Capcom obviously didn't want to repeat the same mistake. The thing is the story in Marvel vs Capcom Infinite was straight up terrible in my opinion and I'm not exaggerating. It was like they added a story mode because they "had to". It's clear Absolutely no effort was put into it. Of course, I wasn't expecting an "Injustice" level of storytelling but I was expecting it to be at least average. Not downright bad. 
The best and only good thing about this game is the gameplay. The gameplay in this game is fantastic. It's a shame the same can't be said about the rest of the game. Capcom completely nailed the gameplay and this is probably my favorite fighting game gameplay wise. It takes time to become a good player but performing infinite combos against opponents can be a blast. While it is disappointing they removed 3v3 battles the 2v2 battles still work very well. 
Overall Marvel vs Capcom Infinite is the best fighting game in the market gameplay wise and the worst fighting game in the market as a package. I really do not recommend this game to anyone. 
Marvel vs Capcom: Infinite is one of the most disappointing fighting games in a long time.