Pokken Tournament Deluxe is basically a slightly improved version of last years Pokken tournament. If you already played Pokken Tournament last year then I don't recommend you buy this Deluxe edition as it doesn't offer many new things. Graphically Pokken Tournament is a gorgeous game with a very unique art style. The stages are well designed and the Pokemon look very good in HD. Pokken Tournament Deluxe is also the first Nintendo Switch Pokemon game. We can expect the next Pokemon game for the Nintendo Switch to come out soon as it was already confirmed they were working on a Core Pokemon game. 
The music in Pokemon Tournament isn't that great. It's not as good as other Pokemon games or the Mystery Dungeon series. That being said some of the tracks are nice to listen to. 
The combat system in Pokken Tournament is great and the matches can be incredibly fun. The gameplay may not be as good as Street Fighter or Tekken but there is still a lot of fun to be had in this game. Fighting online against other players can be a blast and fighting against the A.I can also be very fun. Practice may be required to pull off flashy combos. The good thing about Pokken Tournament is it isn't an overly difficult game to master gameplay wise so if you're new to the genre and just want to have some fun then this is the perfect fighting game for you. The moves are flashy and pleasing, burst moves are gorgeous and synergy burst awakening are beautiful. The controls in this game are also great and you shouldn't have any problems with it. The game also plays fantastically on the Nintendo Switch. Pokken Tournament does a lot of things right and ticks a lot of boxes. Except this isn't a good "Deluxe" edition at all. Just like Rayman Legends. The game itself is great but this "Deluxe" edition is disappointing. 
Pokken Tournament deluxe doesn't add a lot of new content. "New" characters include Darkrai, Croagunk, Empoleon, and Decidueye.  The roster still isn't as great as it could have been. The only real new character being Decidueye. It's disappointing because all of the characters I just mentioned were released in arcades last year. It would have been so much better if they added the arcade characters along with brand new original characters like Decidueye. It would have been great if we got some more generation 7 and 6 Pokemon.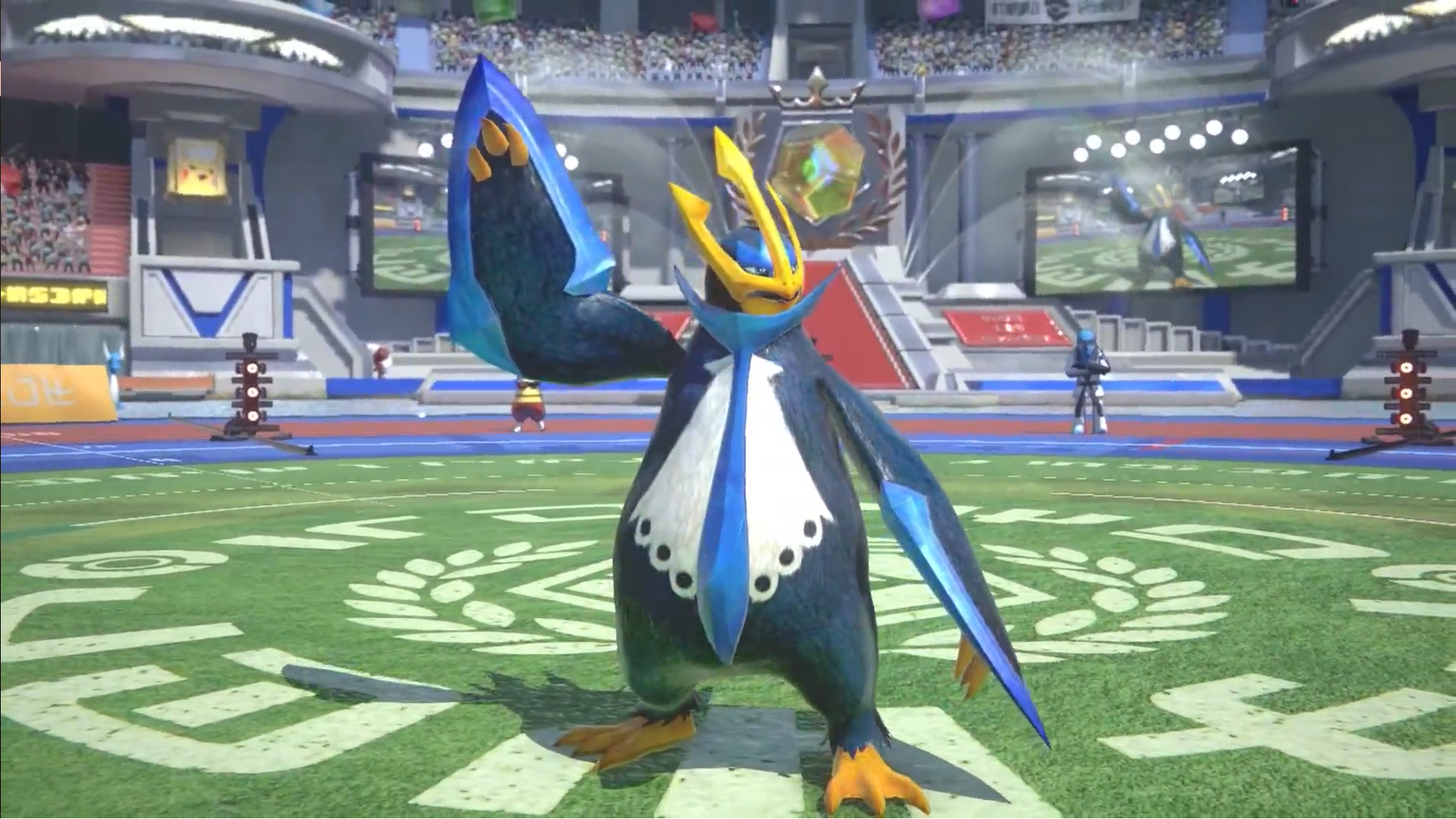 The original Pokken Tournament lacked content and unfortunately, so does this deluxe edition. Though some new features were added like Ranked battles and 3v3 but not enough. Pokken Tournament is a great game but this deluxe edition is actually pretty terrible if I'm being honest. If you don't care for competitive play then I recommend you don't pick up this deluxe edition.
Pokken Tournament is a solid fighting game but this deluxe edition is very disappointing.