1. Super Mario Odyssey
Super Mario Odyssey is the next big Nintendo Switch game to come out after the critically acclaimed Breath of the Wild. Super Mario Odyssey was revealed on January 12th of this year. I expect some new Super Mario Odyssey gameplay during the Nintendo Treehouse stream and a release date. I seriously think this game will come out around October of this year and a bundle featuring Mario Kart 8 Deluxe and Super Mari Odyssey will come out around that time too. 
2. Rayman Legends Definitive Edition
Rayman Legends came out a couple of years ago but just like Disgaea 5 Complete, a definitive edition of this game is coming out. I expect some gameplay featuring new content for this definitive edition and a release date. I expect a release date of August of this year and a price of 29.99. 
3. Super Smash Bros 4 Ultimate Edition
I'm not expecting a new Super Smash Bros game anytime soon but I'm expecting a deluxe edition of Super Smash Bros 4. If this was to come out I expect it to come with all the DLC character and stages of course and maybe a couple of new characters that didn't win in the voting poll like Shantae. This game has also been rumored to come out for a while
4. Shin Megami Tensei V 
This is high unlikely in my opinion but I think we might hear something about this game at E3. I just have a feeling. That being said I don't think this game will be a Switch exclusive. I have a feeling it's coming to the PS4 too. If we do get some new information it would probably be another teaser trailer. I don't expect this game to come out until 2018 or even 2019. 
5. Kirby Switch Edition 
Highly Unlikely as well but the last real Kirby game for consoles was back in 2011 with Kirby's return to dreamland (A pretty awesome game.) It would be interesting if they revealed a new Kirby game similar to Kirby's return to dreamland and Triple Deluxe. 
 6. Metroid Switch Edition
I have a big feeling this one is coming. Many were disappointed with the last Metroid game and Nintendo knows a lot of fans want a new Metroid game. A new Metroid game using Unreal Engine 4 would be incredible and I can see it happening. Metroid for the Switch would be massive. 
7. Fire Emblem Warriors
Fire Emblem Warriors was revealed on January 12th for the Switch. This game will definitely be at E3 I'm just sure of it. I didn't enjoy Hyrule Warriors but It would be nice to hear more information about this game. This game will most likely come during the Holiday Period of this year. 
8. Splatoon 2
Splatoon 2 is already confirmed to come out during the Summer of this year. This game will definitely be at E3 and we will definitely get a lot of gameplay and more information about this game too.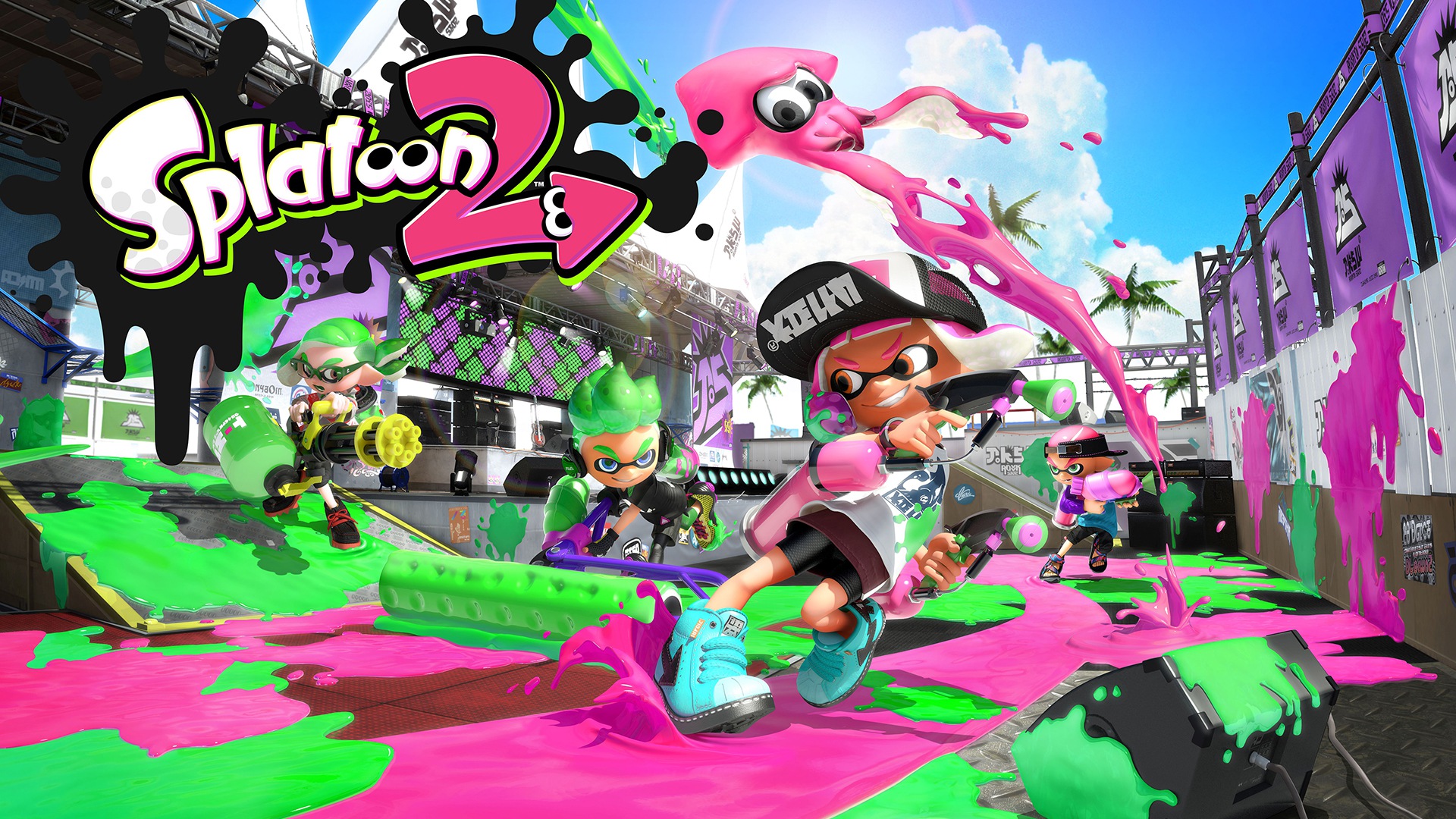 9. Xenoblade Chronicles 2
Xenoblade Chronicles was an awesome game and it's definitely up there as one of the best JRPG's to release in modern times. I have a feeling this game will be at E3 but I don't think we'll get good information about this game at E3 this year. This game will probably come out in early or even late 2018. 
10. Pokemon Stars/Diamond And Pearl Remake/Sun and Moon 2??
My last and final Prediction. Pokemon Sun and Moon were released back in November and they were excellent games and are the best Pokemon games in a while even if there's a bit too many cutscenes. GameFreak like to be unpredictable. So I have a feeling we won't straight up get the third game. Pokemon Stars seems a bit too predictable. I really don't think this game will be at E3 even if it has been heavily rumored.  If it does appear at E3 I think we'll only get a teaser trailer at best. This game could still come out this year but who knows.