The King Of Fighters XIV is a fantastic fighting game and it's one of the best fighters of this year. The game has a large roster of characters. Some old ones and some newcomers too. This game, in my opinion, is better than King Of Fighters XIII the online has also improved. That being said the visuals aren't great. The King Of Fighters XIII had beautiful 2D sprites so graphically this game is disappointing but that won't stop you from having fun with this game heck the game looks better when your actually playing it. The game looks much better than the trailers that were shown. The art style in this game is also fantastic. A lot of the characters have brilliant art styles. 
I also love the designs for the stages and the backgrounds that were used for the stages. The gameplay in this game is outstanding and it's very fast paced if you know what you're doing. That being said the game is quite difficult to play and it requires a lot of practice. It's much more difficult to learn than other fighting games like Blazblue and it can be tough to perform incredible combos. I recommend using the training mode to practice because if you go online in this game inexperienced you will get crushed by other players. This game requires lots of practice to be good. That being said the game is still extremely fun.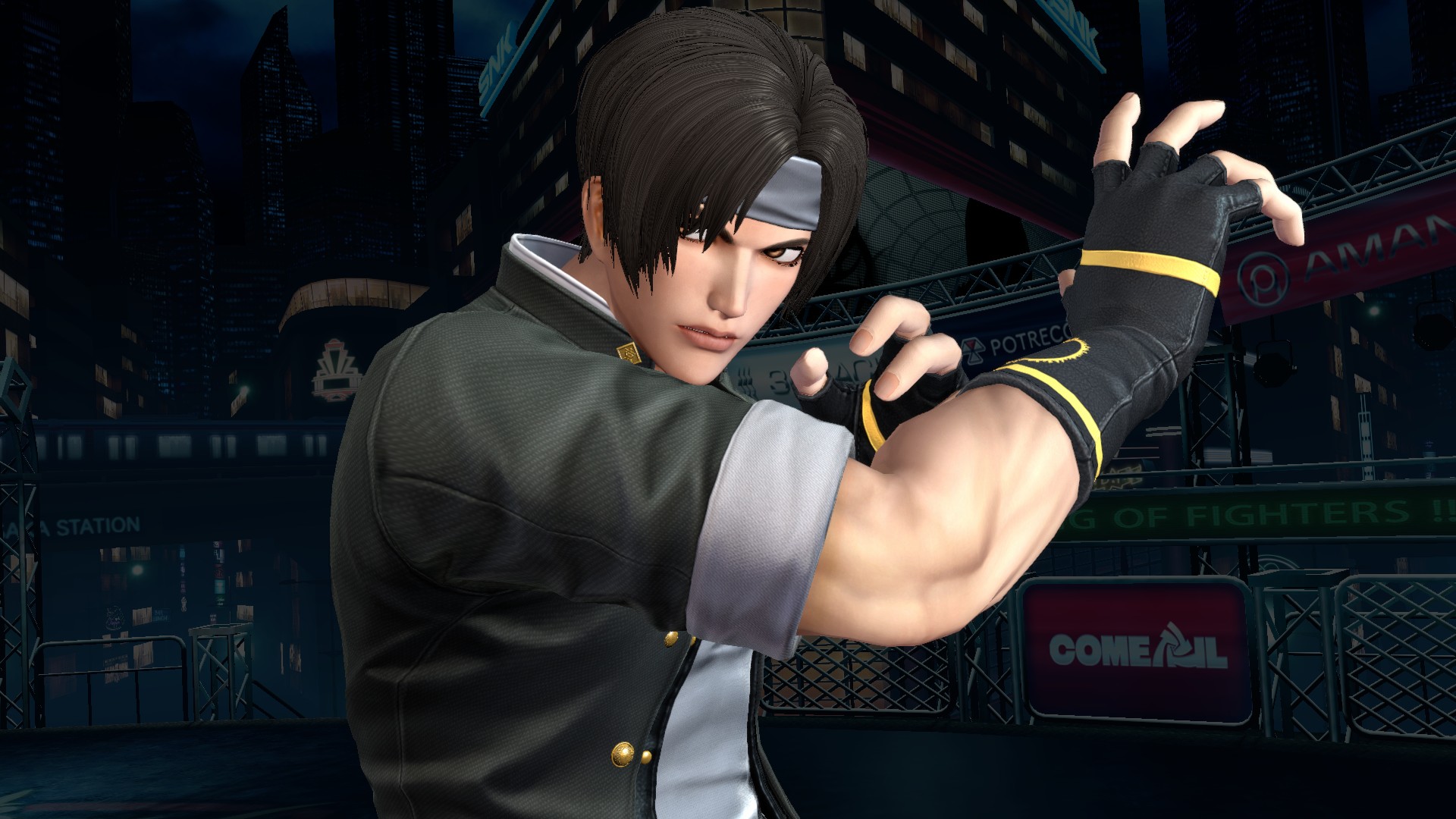 There are a lot of modes to choose from in this game. The game definitely has more content then the infamous Street Fighter V. If you're looking for a fighting game with a lot of content then this game is for you. There are over 50 characters to choose from so it's going to be easier to tell who you're good at using and who your not good at using. I especially had lots of fun playing online. Yes, I get crushed when I play online but I still have a lot of fun playing with other people. You're not going to lose all the time but you will definitely lose a lot before you start winning. It's like a sport basically. You will win some sports matches and you will lose some sports matches. 
That being said the Story Mode could have been better but hey at least it has a story mode at launch. The story was quite boring but it wasn't extremely bad. Overall King Of Fighters XIV is a brilliant game and it's a game I recommend to everyone. If you love fighting games then please get this game. Trust me you will not be disappointed. 
The Good
Brilliant Gameplay
Excellent Online
Lot's Of Content
Characters have great designs 
Giant Roster 
The Bad
Unimpressive graphics
Story Mode could have been better
The King Of Fighters XIV is a brilliant game. It's filled with content and it has a large roster of fighters and the gameplay is outstanding. Sure the graphics are unimpressive but this game excels in everything else. Its definitely one of the best fighting games of this year.